At First UMC of Warren, we're always excited to welcome new guests. Whether you're considering attending a worship service in person, joining our online worship service, or are interested in our work and interactions with our broader community, we want to make your visit as comfortable as possible. Keep scrolling to learn what you can expect as our guest.
Sunday morning worship in person
Location: 5005 Chicago Rd., Warren,  between Mound and Ryan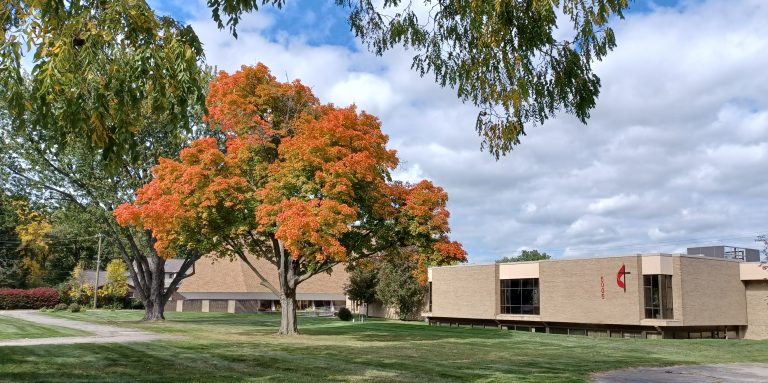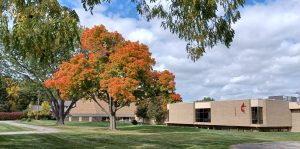 Parking: We encourage you to park in the rear lot which is next to the main entrance. This is also where our handicapped parking is located. Additional parking is located at the east of the building.
Attire: We believe people should feel comfortable coming to God as they are. Please don't be concerned about what you will wear to church. After all, God loves you just as you are! When you come to a Sunday service, you will find people in everything from suits and ties to shorts and t-shirts. The most important thing is that you are there.
Welcome: As you walk in, you will be greeted by someone from our hospitality team. We hope you feel comfortable introducing yourself, and if not, we get it. As you get to know us, we hope your comfort level will increase. Our hospitality team is eager to help you and answer any of your questions. They can direct you to restrooms, the nursery, sanctuary, and program center.
Service: Our worship service is a wonderful blend of traditional and contemporary music as we explore the relevance of scripture in our lives today. You can get a feel for what you would experience in person by checking out an online recording of our services. You can find them here on our website.
Children in worship: We love them! There is a children's worship space in the sanctuary for those parents who wish to keep their children with them. This space has quiet games and coloring activities. If you feel you need to leave the worship space during the service, the service is streamed into both the nursery and the gathering area outside of the sanctuary.
After service: We host a coffee hour after worship on the first Sunday of each month. Coffee Hour is located in the Program Center to the left of the main entrance. During this time of fellowship, you can speak with the pastor and other members of the church. It's a wonderful time for building relationships.
Engage - Sunday PM service